Tungsten Smart-Heat™ Portable
Durability meets power.
The award-winning Tungsten Smart-Heat™
combines high-performance stainless-steel construction with strong,
directional heating. Available in matte black, with two power output
levels and a selection of ceiling and wall mounting options.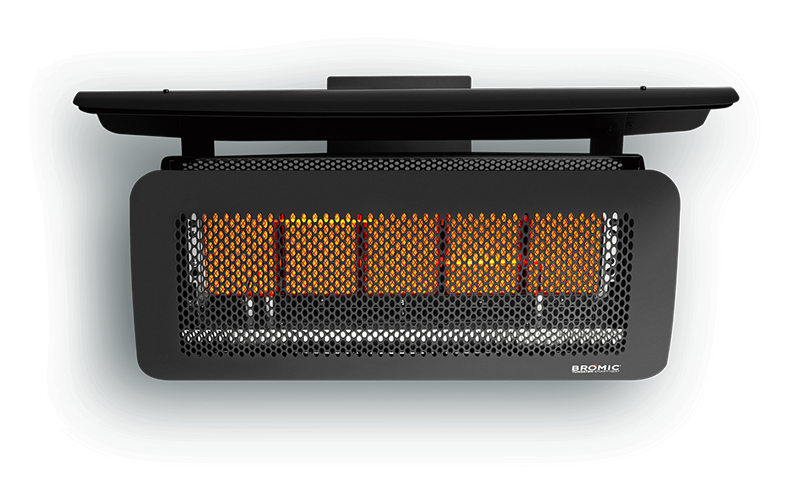 Environmental Efficiency
Slow-release ceramic burners are supremely efficient and the most environmentally-friendly gas-fired heating method available.
High Performance Mesh Screen
Maximize performance and deliver a superior spread of heat with the unique honeycomb mesh screen.
Mutliple Installation Options
A versatile range of ceiling and wall mounting options makes it easy to reclaim valuable floor space.
Ultra-Durable Design
Matte black stainless-steel body for reliable heating performance and durability.

Tungsten Smart-Heat™ Gas Portable
Powerful yet easy to relocate. The award-winning Tungsten Smart-Heat™ Portable heater offers efficient heating in a stylish, modular and maneuverable design with a neutral black finish.
Bromic's Smart-HeatTM outdoor heaters can be found in any environment and setting.
Platinum Smart-Heat™ Gas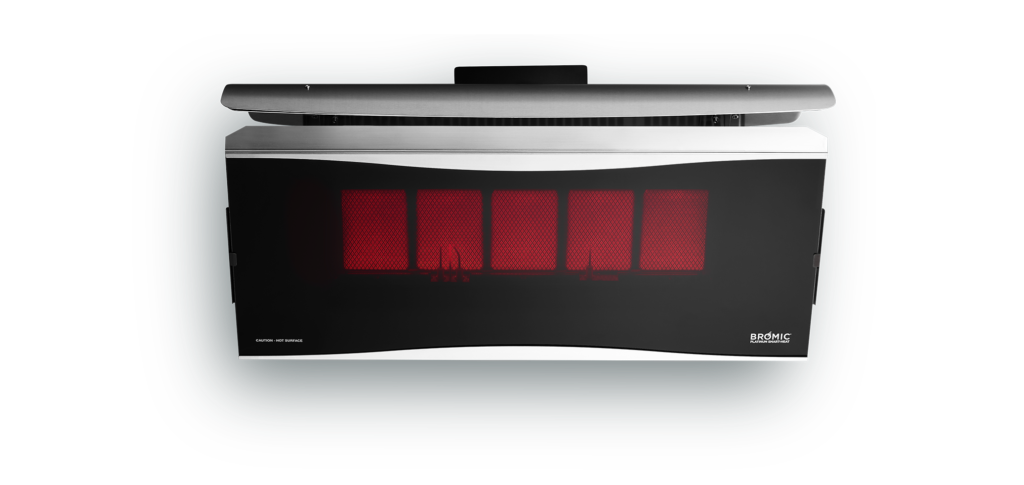 Tinted Glass-Ceramic Fascia
Spread comforting heat evenly across a large area.
Tungsten Smart-Heat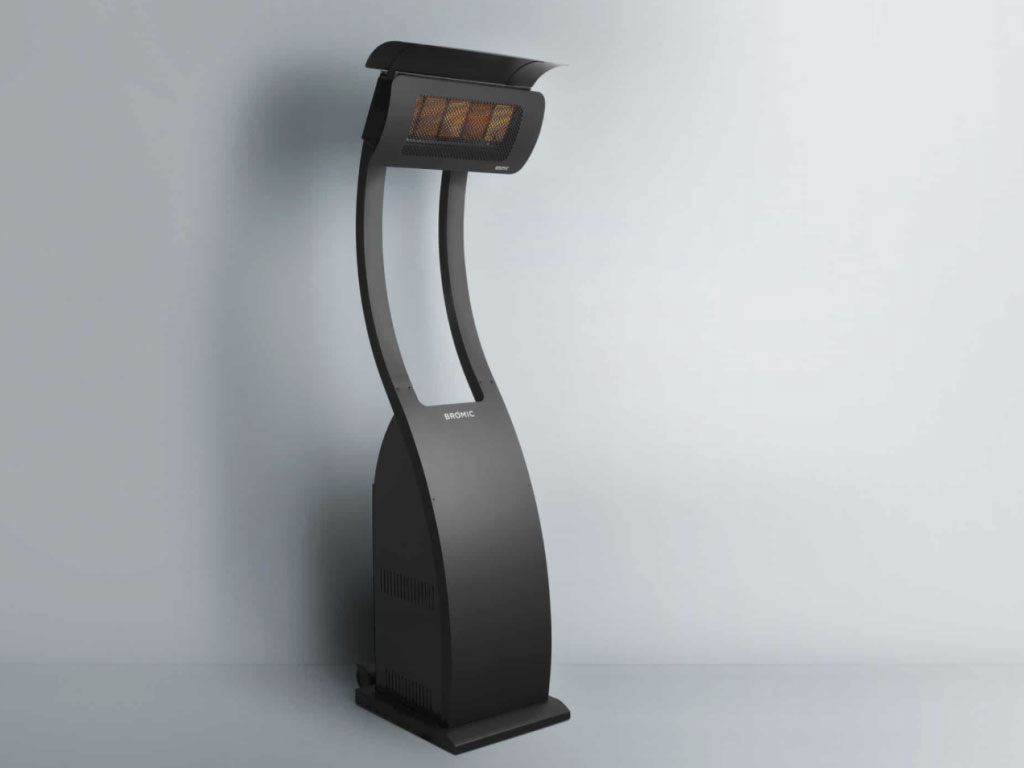 Widespread heat output, up to 13ft wide and 16ft deep, to provide coverage of up to 215ft2.
Platinum Smart-Heat™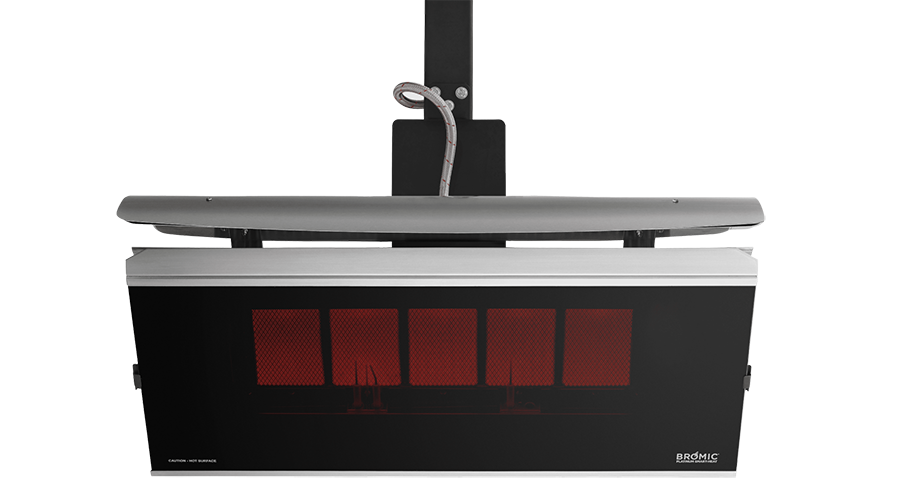 Provides efficient and comforting even heat distribution across a large area. Available in two sizes with a wide array of ceiling and wall mounting options.
HAVE QUESTIONS?
WE HAVE ANSWERS

Our experienced team of specialists is on-hand and ready to help you decide on the most suitable products, layout and configuration to best heat your outdoor living and entertainment spaces.
CALL NOW