Quality products for the maintenance
of your exterior surfaces
Now is the perfect time to protect your patio!
Bring Deep Color Enhancements and Long-Lasting Protection by applying a sealant.
We have a variety of options to choose from ranging from a matte finish, wet look, satin look, color boost and more.

Permeable pavers mimic the way natural land absorbs water. Permeable pavers can alleviate negativity associated with drought conditions to benefit homeowners, builders and the community at large.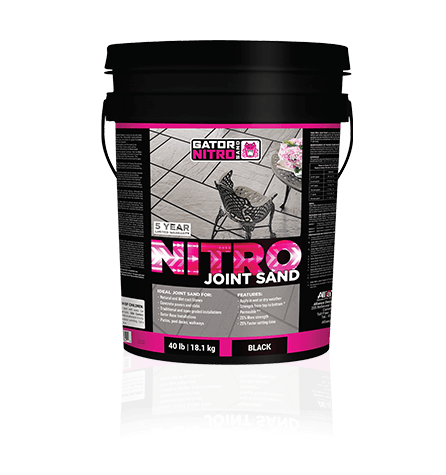 Gator Nitro Joint Sand

Gator Nitro Joint Sand is a ready-to-use mixture of calibrated sand and resins which cure when exposed to air, hardening from top to bottom of the joint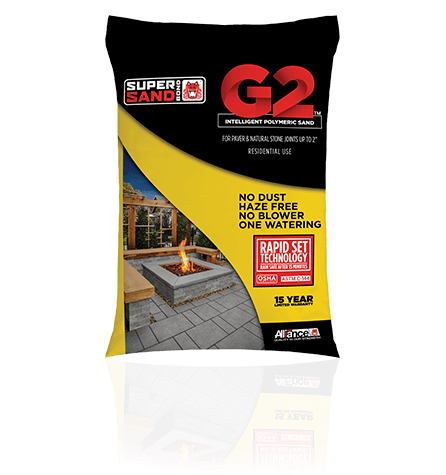 Supersand G2

POLYMERIC SAND
FOR JOINTS UP TO 2" IN TRADITIONAL APPLICATIONS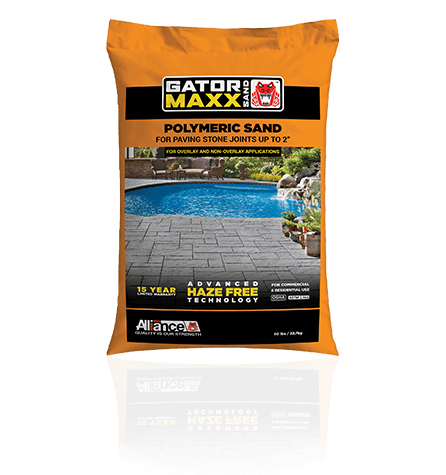 Gator Maxx Sand

For concrete paver joints up to 2"
Drainage & overlay applications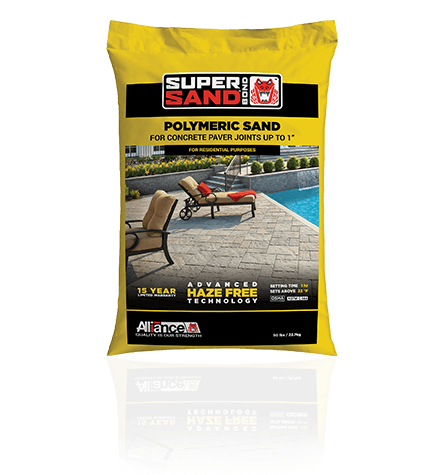 Gator Super Sand Bond

For concrete paver joints up to 1" drainage applications

Techniseal launched the first-ever polymeric sand for paver jointing. Today, we still offer the highest performing jointing products on the market.Easier to install and more durable than traditional hardscape aggregate, they also prevent weed growth and insect infestations.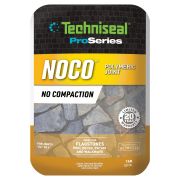 NOCO Polymeric Joint

NOCO is a "No Compaction" polymeric joint specially developed for the installation of flagstones and other paving materials.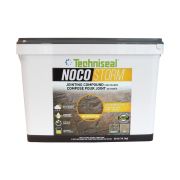 Nocostorm

A multi-weather jointing compound for pavers, natural stones, permeable slabs, and outdoor porcelain.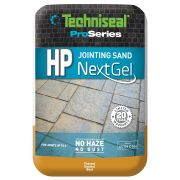 HP Nextgel

The hardscape industry's leading polymeric sand, HP Nextgel is a high performance jointing product.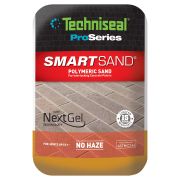 SmartSand

Developed with the Nextgel technology, SmartSand is a reliable jointing sand that allows for easier, faster and cleaner paver installations.

The leading manufacturer of paver care products in the landscape industry, Techniseal is proud to offer the most reliable cleaners, stain removers and protective sealers in the business.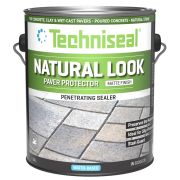 iN Paver Sealer

Our iN Natural Look paver sealer shields hardscape installations from erosion and staining agents without altering their appearance.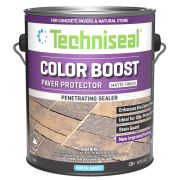 CB+ Paver Sealer

CB+ is a penetrating paver sealer that enhances the natural color of hardscape surfaces, boosting both their look and their durability.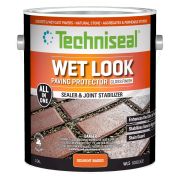 WL5 Sealer

This solvent-based paver protector serves as both a sealer and joint stabilizer for hardscape installations using polymeric sand or traditional jointing aggregates.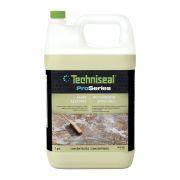 Paver Restorer

This eco-friendly hardscape cleaner efficiently removes polymeric haze and stains generated by paver and slab cuts.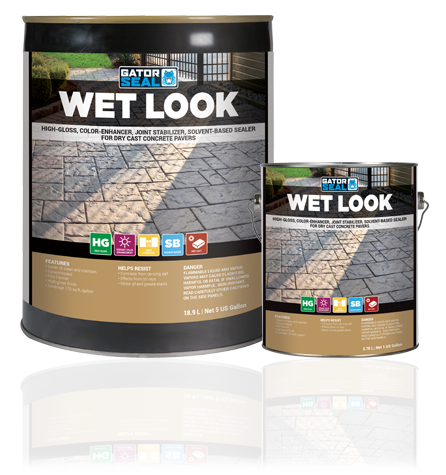 GATOR SEAL WET LOOK

For dry cast concrete pavers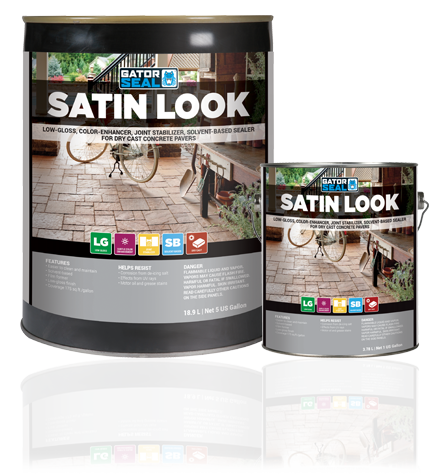 GATOR SEAL SATIN LOOK

For dry cast concrete pavers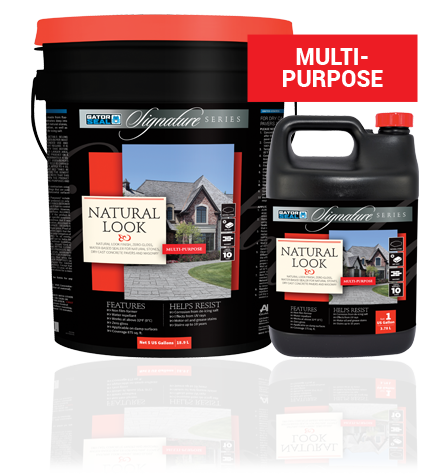 GATOR SIGNATURE SERIES

Zero Gloss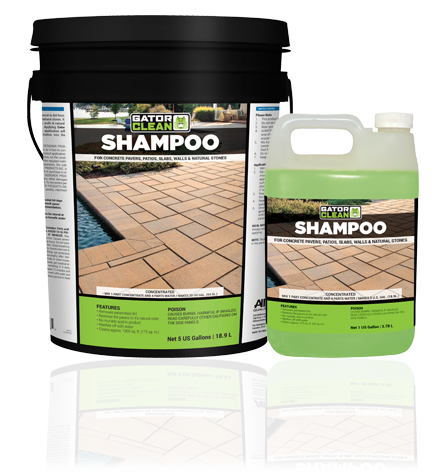 GATOR SHAMPOO

For concrete pavers, slabs, walls, wet cast and natural stone.
As beautiful as they are functional, freestanding and retaining wall systems take your style to new levels of interest and refinement.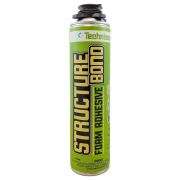 Structure Bond

The industry's strongest construction adhesive, Structure Bond is your best choice for any outdoor masonry project.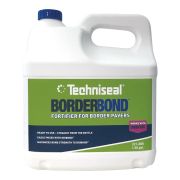 BorderBond Fortifier

BorderBond is a ready-to-use liquid fortifier that mixes with DriBond to bond border pavers firmly to the concrete base.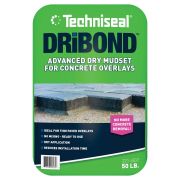 DriBond Mudset

This dry mix mudset can be spread directly on top of an existing concrete surface, allowing for faster and cleaner concrete overlay jobs.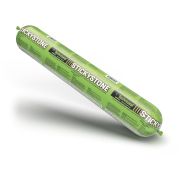 Stickystone

STICKYSTONE™ is a professional-grade vertical hardscape adhesive that bonds various construction substrates for beautiful and durable veneer installations.
As beautiful as they are functional, freestanding and retaining wall systems take your style to new levels of interest and refinement.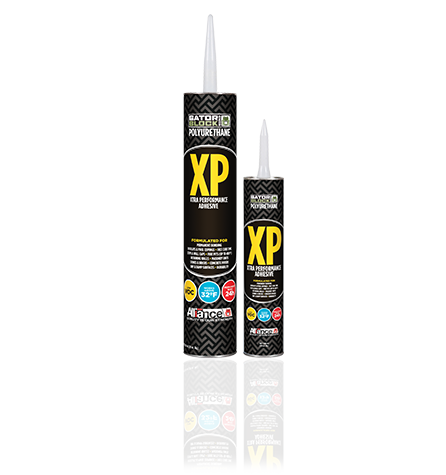 GATOR BLOCK BOND XP

FASTEST SETTING GLUE IN THE INDUSTRY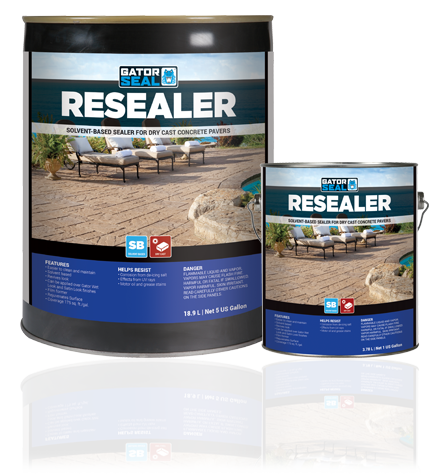 GATOR SEAL RESEALER

For dry cast concrete pavers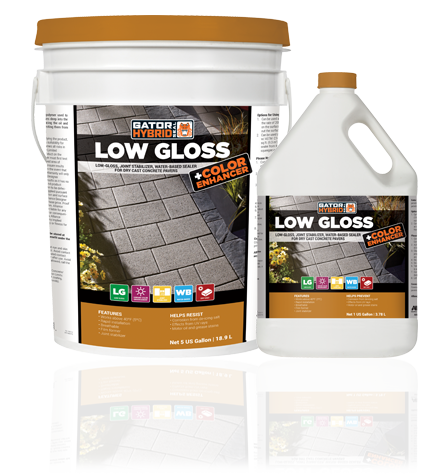 Gator Hybrid Seal Low Gloss

The water base GATOR HYBRID SEAL LOW GLOSS WITH COLOR ENHANCER offers a Low gloss finish and vibrant color enhancement for all concrete pavers that have never been sealed or pre-sealed in the manufacturing process.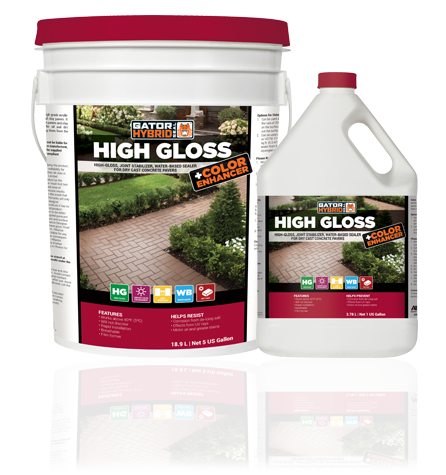 GATOR HYBRID SEAL

GATOR HYBRID SEAL HIGH GLOSS WITH COLOR ENHANCER is 100% pure high-grade acrylic used to seal concrete pavers. It penetrates deep into the concrete paver pores, thus reducing the oil and dirt penetration, as well as protecting them from the corrosion of de-icing salt.
Techniseal has all the essentials hardscape industry professionals require to constantly deliver high-end results all the while maximizing the time and effort they spend on the field. Whether you are specialized in the installation, maintenance or protection of outdoor surfaces, we've got you covered with a wide array of tools and accessories that will make your everyday business more profitable.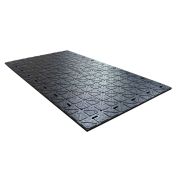 EZ Base Foam Panels

These high-density foam panels can replace up to 250 lb. of base aggregates, allowing for easier and faster hardscape installations in residential areas.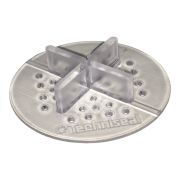 Plastic Tile Spacers

Made of durable plastic, this spacer will guarantee even space gaps between each porcelain tile, making for easier and faster installations.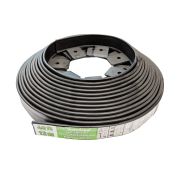 Coil Paver Edging

This compact 40 ft coil paver edging is flexible, durable, and easy to work with.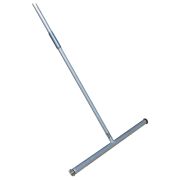 DriBond Screed Tool

Allows for easier and quicker spreading out of the DriBond mudset over a preexisting concrete surface.
HAVE QUESTIONS?
WE HAVE ANSWERS

At Powell Stone and Gravel, we work hard to provide our customers with premium materials, fair prices, and expert know-how.
CALL NOW